Hey,
being back at University has taught me a lot this past month, although what I've learned most, is my love of Netflix. They really are changing the game with their originals, I've listed a few of my favourites to get you started.
TV SHOWS:
Riverdale
I was a little bit sceptical about this show at first. I was late to the party, and didn't start until sort of half way through the first series, and I watched a couple of episodes, and forgot about it fora week or two. When I went back to it, I was completely hooked. I highly recommend this show…and to top it off, SEASON TWO STARTS TOMORROW!!!
Stranger Things
This was another show that, at first I didn't really understand the hype about. It was okay, but again I couldn't turn it off. I binged the entire series in two days, and I'm so excited for season two on October 27th.
Santa Clarita Diet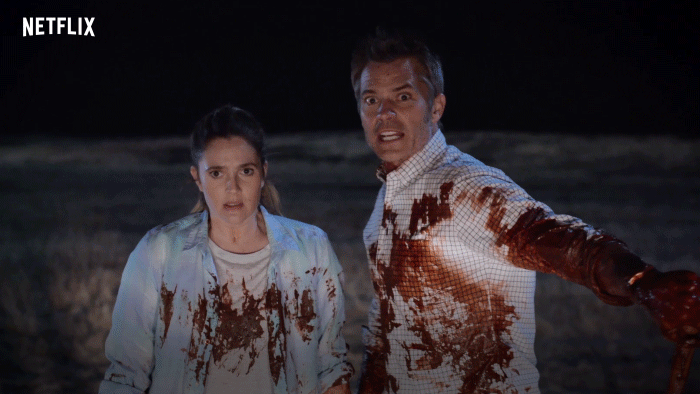 This show is hilarious and Drew Barrymore is a queen. I love her. I love it. I binged this show in a single day, and I didn't stop laughing. If you ignore this entire blog, please don't ignore this… I promise you will love it.
Atypical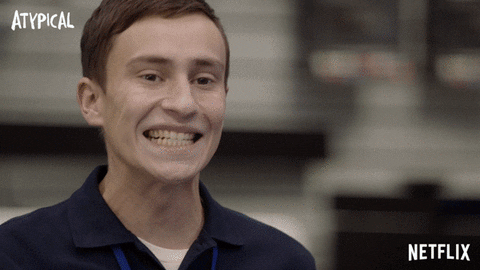 This show is very clever, its warm hearted and funny but also captures Autism brilliantly. There's no agenda push, just wholesome fun, with a sweet touch. I loved this show.
Glow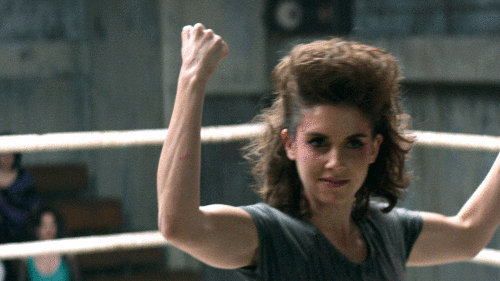 I started watching this just because my boyfriend wanted me to. He loves wrestling, and figured this would be a good way to share his passion with me. I actually found this hilarious, and YES to all the girl power.
The Good Place
I found this show by accident, but it's actually pretty good. Plus, who doesn't love Kristen Bell!? I'm really excited to continue season two and see how it pans out. It'll be difficult to top season one, that's for sure.
GirlBoss
This show got a lot of stick, and rumours say it won't be coming back, which is a real shame because personally I thought this was fab.
Orange is the New Black
I think this is the obvious choice. I personally wasn't a huge fan of the most recent series, but the others were excellent.
FILMS:
The Fundamentals of Caring
This film is adorable. Selena Gomez too…need I say more? It's just heart warming and funny, and it'll just melt your heart.
To The Bone
I should probably issue a trigger warning for those who need it here, but I do feel like this approaches tough subjects is a very clever way. It can certainly be difficult to watch, but I think it's a fantastic film, and very well made.
The Circle
This film is weird but great. It really opens up the conversation about technology, and when is enough, enough. It's got an all star cast too!
COMEDY SPECIALS
Jimmy Carr: Funny Business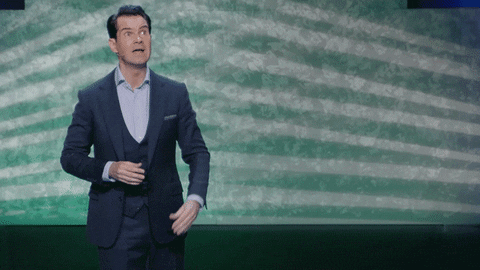 I love Jimmy Carr. He has a tendency to be offensive and so I recommend you keep an open mind, but he really is hilarious.
Jeff Dunham: Relative Disaster
I love Jeff Dunham… I blame my Dad, he was his favourite. This show was taken from his UK tour in May this year, which Dad and I had tickets to, but unfortunately we didn't get to attend. I struggled watching this, but this whole show was hilarious. Again though, things can get a little offensive so do keep an open mind!
DOCUMENTARIES 
Lady Gaga: Five Foot Two
This documentary is beautifully made. It tackles chronic pain, in a raw and tasteful way. Lady Gaga gets a lot of unnecessary hate. She is a queen. I love her.
Thank you for reading! What are your favourites? Do you love Netflix too? I love hearing from you…
Don't forget you can find me all over the internet!!
See you next week!
Amy xo