Hello Everyone!
Can someone please tell me how it is October already? This year really is flying past! This month is home to some highly anticipated movies though,o you are in luck!
1. Blade Runner 2049 – October 5th 2017 (15)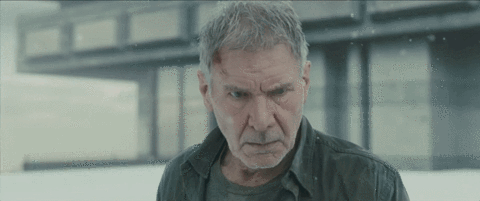 This film is a sequel to the original released 30 years ago. An LAPD officer finds a long buried secret that could sent the world into chaos, this discovery leads him on a quest to find a former LAPD blade runner that has been missing for 30 years. Staring Ryan Gosling a Harrison Ford and has been largely anticipated… I'd certainly take some time to watch the first one though!
2.The Lego Ninjago Movie – October 13th 2017 (U)
This spin-off from the original Lego Movie, that seemed to humour kids and adults alike sees ninjas and samurai take on dragons and snake-man. You don't need to have seen the original here, but its a great movie so I'd highly recommend. This will be a great one to entertain the kids (or big-kids) with one rainy autumn weekend!
3. Battle of the Sexes – October 20th 2017 (TBC)
Based in 1973, in the wake of the sexual revolution, a tennis match between women's world number one Billie Jean King, and ex-man's champ Bobby Riggs became one of the most watched televised sports events of all time. This films looks to be a one for discussion, tackling sexuality and equality. In the current world this may have landed at the perfect time.
4. Thor: Ragnorok – October 24th 2017 (12A)
Marvel is back, as is the very lovely Chris Hemsworth, as we see Thor imprisoned on the other side of the universe without his hammer. He faces a race against time to get back to Asgard and stop Ragnorok, the destruction of his home land and the destruction of Asgardian Civilisation. Keep your eyes peeled here for the Incredible Hulk! This isn't just for fans of Marvel, I can assure you.
5. Breathe – October 27th 2017 (12A)
This film is based on a true story, and is based on the story of the producers own parents. Robin is paralysed by Polio whilst in Africa in 1958, and against all advice his wife brings him home from the hospital. Together they refuse to be imprisoned by his suffering. I'd certainly recommend taking tissues with you for this one!