Hey!
July is here which means there are more films to see, and just like last month there is plenty to keep you entertained!
1. Spider-Man: Homecoming – July 5th (12A)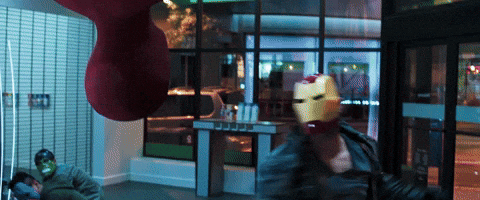 Thrilled by his experience with the Avengers, young Peter Parker returns home to live with his Aunt May. Under the watchful eye of mentor Tony Stark, Parker starts to embrace his newfound identity as Spider-Man. He also tries to return to his normal daily routine — distracted by thoughts of proving himself to be more than just a friendly neighborhood superhero. Peter must soon put his powers to the test when the evil Vulture emerges to threaten everything that he holds dear.
2. War for the Planet of the Apes – July 12th (TBC)
Caesar (Andy Serkis) and his apes are forced into a deadly conflict with an army of humans led by a ruthless colonel (Woody Harrelson). After the apes suffer unimaginable losses, Caesar wrestles with his darker instincts and begins his own mythic quest to avenge his kind. As the journey finally brings them face to face, Caesar and the colonel are pitted against each other in an epic battle that will determine the fate of both of their species and the future of the planet.
This film is expected to be of 12A or 15 rating…please check prior to booking!
3. Cars 3 – July 14th (TBC)
Blindsided by a new generation of blazing-fast cars, the legendary Lighting McQueen finds himself pushed out of the sport that he loves. Hoping to get back in the game, he turns to Cruz Ramirez, an eager young technician who has her own plans for winning. With inspiration from the Fabulous Hudson Hornet and a few unexpected turns, No. 95 prepares to compete on Piston Cup Racing's biggest stage.
This film is expected to be of U or PG rating.
4. Dunkirk – July 21st (TBC)
In May 1940, Germany advanced into France, trapping Allied troops on the beaches of Dunkirk. Under air and ground cover from British and French forces, troops were slowly and methodically evacuated from the beach using every serviceable naval and civilian vessel that could be found. At the end of this heroic mission, 330,000 French, British, Belgian and Dutch soldiers were safely evacuated.
This movie is expected to be a 15 age rating.
5. Captain Underpants: The First Epic Movie – July 28th (TBC)
George Beard and Harold Hutchins are two overly imaginative pranksters who spend hours in a treehouse creating comic books. When their mean principal threatens to separate them into different classes, the mischievous boys accidentally hypnotize him into thinking that he's a ridiculously enthusiastic, incredibly dimwitted superhero named Captain Underpants.
This film is expected to be a U or PG rating.
Hopefully you've found something here that you'll enjoy! Let me know what you're going to see and what you think! I love hearing from you!
See you next week!
Amy xo